Recent Reviews
HANDEL AND HAYDN SOCIETY: Bach, Charpentier, Praetorius, Scheidt
BOSTON EARLY MUSIC FESTIVAL CHAMBER OPERA: Series Gala Concert
CHAMELEON ARTS ENSEMBLE OF BOSTON: Music of Schumann, Poulenc, Arensky, Schwendinger, and Kulesha
THE NOW ENSEMBLE: Burke, Snider, Greenstein, Smallwood, Dancigers
PRO ARTE CHAMBER ORCHESTRA: Duparc, Zwilich, Mozart
BOSTON MODERN ORCHESTRA PROJECT: Perle, Ung, Crocket, Jacob, Yi

---
HANDEL AND HAYDN SOCIETY: Bach, Praetorius, Scheidt
Scott Metcalfe, Conductor; Soloists: Brenna Wells (soprano), Martin Near (countertenor), Marcio de Oliveira (tenor), David McFerrin (bass), and the Handel and Haydn Society Chorus and Orchestra.
Sunday, December 22, 2013

The concert opened with a set of four short works by Martin Luther and Michael Praetorius that were related by the theme "Nun komm, der Heiden Heiland" ("Come now, savior of the gentiles"). The first of these was sung by a set of four fine soloists à cappella, which in turn led to a choral re-configuration that added three more male voices, their rich and pearl-textured sound celebrating the Savior's birth. This was beautifully nuanced work. The next stage configuration featured two small vocal clusters that faced each other and added instruments. This group of four created a stunning opening that transported the audience to another place and time.
J.S. Bach's Cantata 62 with text by Martin Luther brought a larger group to the stage. Four soloists joined a larger instrumental group. Vigorous string and woodwind playing framed the excellent soloists which included countertenor, Martin Near, who filled in for alto, Thea Lobo. Marcio de Oliveira, tenor, led the second movement with a lilting and finely seamed aria, "Marvel, O mankind, at this great mystery!," his voice pure as the manna the aria offered us. Lovely string playing followed. Never overbearing, Mr. de Oliveira's tenor sailed aloft. The ensemble played with dignity, grace and nobility at every point. Bass David McFerrin followed with superb German enunciation and clarity. Harpsichord joined strings with zest. Mr. McFerrin's very flexible bass singing stirred soul-fire and the belief in redemption. This was a fire-powered interlude of singing with excellent restraint, as well. Very dynamic! A recitative followed, sung by a pairing of a soprano and countertenor that glided and shone. Chorale singing completed the cantata with calm and grace.
J.C. Bach's "Lieber Herr Gott" followed next, a swirling billow of voices calling upon humankind to get ready for the arrival of Jesus with open hearts. Lovely part singing appeared with a measured pace.
After the intermission, two compositions of Bach followed. The overture from the Suite in G Major opened the second half, followed by six additional dances. The orchestra played with stately measure, led ably by Mr. Metcalfe, which moved into a quicker paced section accompanied by lively and subtle woodwinds. A series of dances came next, led by a gavotte. A slower paced sarabande included fine solo work by the oboe section. Next a bourée developed with agile work on the part of the woodwinds, echoed nicely by the strings. The air grave slowed the pace with lyrical dignity that preceded a classical minuet that had some nice flourishes. This work concluded with a gigue that picked up the pace, offering a little extra saunter. The whole composition was vivid and transporting.
Conductor Scott Metcalfe prefaced the final compositions on this winter concert program by Michael Praetorius and Samuel Scheidt. Mr. Metcalfe spoke about the enormous volume of work Praetorius composed, which sometimes was only partially transcribed and completed. Scheidt's "Duo Seraphim" was sung dramatically from the balcony, contributing to the atmosphere of an earlier time and place. The "Puer Natus in Bethlehem" was sung by two balanced small choral groups facing each other on stage that included nicely balanced upper and lower register voices. A fine soprano voice was accompanied by bassoon, cello and harpsichord. Three of Praetorius' works closed the afternoon concert bringing out a larger instrumental ensemble and additional soloists. "A child is born in Bethlehem, therefore Jerusalem rejoices" was next. Laconic strings connected with lustrous solos by three singers, offering a fine blend of celebration, supported by the chorus blessing the gifts for the Christ child. Strands of contrapuntal praise punctuated and supported the chorus. A strong sense of the rising Rose occurred. The Praetorius song was the source of a famous Christmas carol and was graceful. "Singet und Klinget" was next with four excellent women soloists replacing the original composition's boy singers. Ascending voices of praise rose, contributing to a lingering warm flow that was complemented beautifully by the orchestra and chorus, leading to the subtle conclusion to this concert celebrating the Mysterium.
BOSTON EARLY MUSIC FESTIVAL CHAMBER OPERA: Series Gala Concert
Paul O'Dette and Stephen Stubbs, Musical Directors; Robert Mealy, Concertmaster; Gilbert Blin, Stage Director. With the BEMF vocal and chamber ensembles.
Sunday, December 1, 2013

This year's holiday concert by the Boston Early Music Festival featured memorable arias and ensemble work taken from the past several years of BEMF chamber operas over the period from 2008 until the present. Featured operas included "Dido and Aeneas," "Venus and Adonis," "Actéon," "Acis and Galatea," "La Descente d'Orphée aux Enfers" and "La Couronne de Fleurs."
The Ritournelle from "Dido and Aeneas" opened the program with a spritely step, woodwinds soaring as the soloists entered in elegant costuming. Soloist Amanda Forsythe sang with a rich and well enunciated soprano, intoning "I am Music and can inflame the coldest hearts," aspiring to Heaven's lyre. The audience was early made to understand that music is more powerful than Hades' dark forces and all nature halts and stoops in music's presence. Teresa Wakim's solo with the vocal ensemble was nicely shaped within the larger ensemble, which broke into small groups around the guitar and lute, lending a Spanish guitar-like resonance. Ms. Wakim's voice soared with the plaintive strings and fine recorder playing. Douglas Williams' strong and flexible bass joined the group. It was so nice to hear that Mr. Williams' bass is stronger and more flexible than ever and he added an operatic, dramatic presence to the stage. Happy his star keeps ascending!
John Blow's "Venus and Adonis" came next on the program, intoning "Come Shepherds, all" in a lovely ensemble that featured Jason McStoots, Teresa Wakim and Douglas Williams who were joined by harmonic vocal and orchestral ensembles. The staging here as the company moved around the hall was engaging to watch. "In the sweet groves" added satisfying vocal embroidery again with good use of staging the singers around the orchestral ensemble. Strings and recorders shifted readily between quick and slower tempi. Amanda Forsythe's "Adonis" lament was heartfelt and soaring, joined by Jess Blumberg's wounded Adonis that evolved into a rich vocal dance of death duo. "Mourn for the Servant" followed with a mournful ensemble around the heroine. The death scene was beautifully framed and resembled some of the liturgical music of that period.
Charpentier's "Actéon" summoned Teresa Wakim's companion nymphs and Ms. Wakim's dulcet singing: "Let us be unafraid of the reflection of our beauty" and "Charming fountain, how sweet is your fate!" Even the rivers might be made jealous with this lyrical beauty! Mellifluous female and male singers shone accompanied by Baroque guitar and long-necked lute. A lovely duo between Ms. Forsythe and Thea Lobo followed asking us to "not be seduced by evil and darkness" and to not fall into the flower covered traps of love! Recorders were very French and courtly. Aaron Sheehan, tenor, made an elegant Actéon, singing "I know love only by reputation." His singing was fluid and fine as he defended himself singing, "Goddess of Hunters, hear my defense!" The pairing of Teresa Wakim and Aaron Sheehan was inspired.
Following intermission, Part II featured works from Handel's "Acis and Galatea," beginning briskly with recorders and oboes that added early flavor. The orchestral ensemble was excellent and highly engaged as the chorus sang about the pleasure of the plains. Music was resonant, lending a contrapuntal flow, showcasing the soloists on-stage to maximum effect. A gorgeous operatic, multi-stranded texture flowed forth, contributing to one of the concert's finest moments. Ms. Wakim sang an elegant aria about her search for a soaring bird that included lovely solo recorder. Mr. Sheehan then delivered a beautiful and full-hearted aria. Jason McStoots' high tenor was delightful to hear as he sang another aria to the shepherd, followed by lustrous performances by Mr. Williams and Zachary Wilder's voice of reason. Mid-performance, a noteworthy orchestral interlude included recorders, guitar and theorbo followed by five singers who were powerfully well matched, stitching alternating bright and dark jewels of sound. The Handel was exceedingly well performed throughout and another high point for this afternoon concert.
"La Descente d'Orphée" of Marc-Antoine Charpentier opened with a terrific trio of Mrs. Wilder, McStoots and Blumberg who sang of Hades' torments. Mr. Sheehan reprised his role as Orpheus with fine aplomb, amazing the torments and lending zesty fire to the viol da gamba and guitars. The framing on-stage by the chorus was highly effective and enjoyable.
The final operatic vignettes were drawn from Charpentier's "La Couronne de Fleurs," whose central theme is that "For in noble and beautiful things, it is enough to have tried," a strong concession to human and not supernatural capabilities. Orchestral playing was both spritely and courtly, when appropriate. The "lovely flowers" duo performed by a group of female soloists was joined by the full chorus. This opera was a fine and stately paean to the Court of Louis XIV and wove a sumptuous tapestry around the entire audience. Following very happy audience applause, the group performed an encore, "If Music is the food of love," which continued to unroll the courtly, fine embroidered music of the whole afternoon.
This was a delightful afternoon of superb singing, playing and elegant staging by the Boston Early Music Festival.
CHAMELEON ARTS ENSEMBLE OF BOSTON: Music of Schumann, Poulenc, Arensky, Schwendinger, and Kulesha
Tessa Lark (violin), Deborah Boldin (flute), Rafael Popper-Keizer (cello), Margaret Phillips (bassoon), Scott Woolweaver (viola), Kelli O'Connor (clarinet), Vivian Chang-Freiheit (piano), Elizabeth Schumann (piano), Nancy Dimock (oboe), Clark Matthews (French horn)
November 3, 2013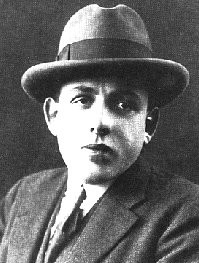 The second concert program for the Chameleon Arts Ensemble's 2013-2014 season was very eclectic, ranging from Francis Poulenc's early modern Trio for oboe, bassoon and piano to the lush romanticism of Robert Schumann's Märchenerzählungen and Anton Arensky's Piano Trio. Contemporary pieces composed by Laura Schwendinger and Gary Kulesha were heady, often including some minimalism and literary references. The ensemble played with virtuosity, deep lyricism when called for, and inventiveness.
Francis Poulenc's Trio opened with bright percussion on the piano followed by a mellifluous bassoon and oboe duo. The Lento-Presto included wonderful musical architecture -- keen listening between the three players, a solid pivot within. Vivian Chang-Freiheit's piano was appropriately subtle, allowing the bassoon and oboe to shine in the foreground. The Andante continued the sonority with particularly rich low range bassoon work by the excellent Margaret Phillips. A strong and modern sense of reverie developed. The Rondo again was spritely with excellent sustained phrases that included no breathiness. Ambling piano and magical woodwinds swooped the performance to a quick closure.
The modern American composer, Laura Elise Schwendinger, came next with her graceful, cerebral and deeply imaginative High Wire Act, composed in 2005, inspired by the wire circus figures of sculptor Alexander Calder. Composed in five movements, a sinuous and hesitant flute was joined by a flurry of minimalist, bird-like scurry, suggesting anxiety at the aerial height, as if the world faded away. This movement continued to search for a balanced center, ending on a final staccato note of resolution. The second movement, Tightrope, opened with tremulousness and sauntered forward, accepting anxious shadows, flute transcending at the same time as the cello and viola ranging deeper, more hesitantly. There is a very un-frilly violin and diffuse piano, suggesting a slow procession melting into space. Aerialist was more energetic, creating an image of balancing hoops and balls by jugglers in the air. A strangely fragmented lyricism developed: perhaps the aerialist was transcending the human body's limits! Flute and piano work here were superb. Trapped Bird plucked into a beginning with a trapped bird's fast heartbeat and pique. This was vivid with thwarted energy! High Wire Act concluded with Troupe Finale, featuring a summary of juggling, walking and a few stunts. Pyrotechnics flared through this very inventive composer's voice and consistently well played performance by the Chameleons.
Romantic composer Robert Schumann's late composed four sets of Märchenerzählungen ("Fairy Tales") followed. Particularly fine clarinet playing by Kelli O'Connor introduced the piece with flowing lyricism. The second fairy tale included more darkness and drama, suggesting the deep woods, perhaps, or a lingering witch among the trees. The third fairy tale included sonorous and flowing viola work by Scott Woolweaver and deeply poignant melodic development within the ensemble. The tempo picked up with more assertiveness, gaining strong support from the piano in the last fairy tale. There was sustained fluidity that shifted into another musical picture and kind of resolution for the composition wherein I was able to imagine the return of playing children at ease who have learned a few survival lessons on their way. Scott Woolweaver's viola playing was elegant, lyrical and fine throughout, perhaps the best I've heard from him for a long time.
Following the intermission, the ensemble performed the modern Canadian composer, Gary Kulesha's Six Bagatelles from the Devil's Dictionary with reference to the modern American satirist, Ambrose Bierce. Composed over a period of years, the composition included six musical portraits of various character types. 'The Dictator' was repetitive, badgering, and fairly subtle. 'Idiot' was plodding as well as possible then whimsically repeating with a mantra for life. 'Alone' rose like an untethered balloon affected by windy cross-currents before finding a clear center that suggested the image of a windmill's speedy, then faltering propellors. 'Cynic' was smart, abbreviated and glib, suggesting traffic sounds. 'Eulogy' showed the somber recognition of loss. 'Reality' was Stravinsky-like, framed in a hubbub of sound. Occasionally I could also hear the influence of Darius Milhaud, particularly when the composition came to a tidy swift closure.
The final performance was Russian Anton Arensky's Piano Trio in four movements played by violin, cello and piano. Tessa Lark's spectacularly rich violin was joined by Rafael Popper-Keizer's lyrical cello. This was an inspired performance by all three players, worthy of recording! The cello's deep voice summoned umber and fire tones. All three players showed tremendous maturity here. The violin and cello duo created a seamless tonal beauty wherein Ms. Lark's violin was a perfect partner for Mr. Popper-Keizer's majestic cello. The second Scherzo started out light, bouncy with glistening piano that ascended in an airy stroll via a raised octaval interlude. Cello began the Elegia, played with a profound sense of loss and grace, echoed by the violin's restrained tenderness. There was much muted dark power involved. The Finale brought the ensemble back to high virtuosity with its declarations, suggesting a long tone poem. This was a fabulous final piece for a consistently engaging, lyrical, and highly imaginative concert that featured lustrous playing.
The NOW Ensemble: Burke, Snider, Greenstein, Smallwood, Dancigers
NOW Ensemble at New College New Music, Sarasota, FL
September 20, 2013

The NOW Ensemble is aptly named. They perform only new music; that is, 21st century music. Plus, the type of music they perform is unique. It tends not to be neo-romantic like Joan Tower's concertos or vivid tonal-constructivist like Paul Moravec's Cool Fire. I would categorize much (but not all) of the music as post minimalism.
The most successful piece performed this evening was Scott Smallwood's still in here. Played in the dark, it has a striking consistency of tone and a tranquil meditative mood, punctuated by occasional piano chords. You may be able to settle with it, but you probably can't second-guess it. The splendid musicians should be congratulated for memorizing the piece so perfectly they could play it seeing neither scores nor instruments. I am also fond of Patrick Burke's All Together Now, with its tight rhythmic clusters and interlocking rhythms. It is a high-energy piece with bold ostinatos and a furiously emphatic ending. I find Judd Greenstein's Change a moderately successful piece with a dancelike repetitive opening, which is eventually enhanced (but not transformed) by Mark Dancigers' guitar arpeggios. Sarah Kirkland Snider's Pale as Centuries has loose thematic development that is emotionally exploratory without a clearly defined sense of becoming. Greenstein's City Boy shows off its backbone of late Romanticism, striped by emphatic guitar chords and percussive effects from both guitar and piano. I like Dancigers' use of bass overdrive (also known as "fuzz bass") on this piece.
I heard an abbreviated version of Dancigers' Dreamfall earlier in the week at the University of Tampa's Sykes Chapel, a venue of questionable acoustics. I find it an intriguing work, but one in need of more musical ideas. Extending it by two more movements includes increased guitar involvement in II among other enhancements. Instead of thematic construction or musical evolution, there is much intangible poetry and diaphanous swaths of mist. The modern dancers that accompanied the music did not actually dance to it. They performed a series of tableaus, scurrying to various parts of the stage and holding positions for several seconds, then moving on. It was an inventive idea, but only partially successful.
Panamas off to New Music New College for encouraging such bold new compositions. In such presentations, the results are nearly always mixed, but that's the chance you take when your artists explore new territory.
PRO ARTE CHAMBER ORCHESTRA: Duparc, Zwilich, Mozart
Conducted by Kevin Rhodes
April 21, 2013

The Boston Marathon terrorists did not just sow confusion and carnage last Monday, they may have caused schedule changes in several productions in the Boston area. The opening piece in the recent Pro Arte Chamber Orchestra performance was originally Stravinsky's Concerto in E-flat, "Dumbarton Oaks." Possibly because of recent events, it was changed to the more serene and contemplative Aux Etoiles by Eugène Duparc, for whose end conductor Kevin Rhodes had requested a "moment of silence." In terms of paying respect, it may have been an appropriate gesture. Duparc's piece is an ethereal tone poem, devoid of conflict, development, or indeed, any excitement of any kind. It most closely resembles a meditation at a nineteeth century gravesite. Artistically, it falls far short of Stravinsky's lively ironic work from his neoclassical period. When he wrote it, Duparc himself was near the end of his composing career, which he terminated far in advance of his death, like his younger contemporary Jean Sibelius. Musically, it is a five-minute trifle, a true bagatelle, but one that the programmers apparently thought had to be heard at this time.
Far more intricate was the following piece, Shadows by contemporary composer Ellen Taffe Zwilich. In form, it is a piano concerto, splendidly played by its commissionee Jeffrey Biegel, accompanied on percussion by his son Evan. The opening movement served as a prelude, with its mysterious rumblings and portentous piano figures and chords. Enormous tension built up at certain points, only to shut down abruptly. For the first six or seven minutes, it was impossible to predict what was about to happen next. Soon faint hints of jazz inflections appeared on the piano, along with a judicious background use of snare drum percussion. The strings added to the pleasant and often mystifying mood that Zwillich intentionally established. The real centerpiece was the third movement, which is heavily jazz inflected, sporting clear influences of George Gershwin and Leonard Bernstein at the outer rim. The piano was quite rhythmic with a New Orleans aura, occasionally punctuated by a high-pitched solo clarinet that sounded like a refugee from a klezmer band. Including this one wind instrument was a nice touch, like a dash of Cajun spices in a hearty meal of gumbo. Again the furious activity broke off abruptly before there was a recap of its motoric intensity. Among Zwillich's most creative effects was the auditory illusion that the piano and the strings were operating at contrasting tempi at the same time, catching up only for the thrilling coda. This was a well conducted foray into unknown territory, leaving the audience in thrills as if exiting from the "Cyclone," that famous roller coaster ride in sixties Revere Beach.
A fellow audience member said that the final piece, Mozart's Symphony No. 41 (" Jupiter"), was masculine and I tend to agree. It opened at a faster tempo than I'm accustomed to, but that's all right. It's been recently revealed that in Mozart and Beethoven's time Allegro vivace was today's Presto. In this performance, the Jupiter had its thunderbolt tuttis, impish triplets, fine dynamic control, coupled firmly to a workmanlike devotion in the more serene middle movements. Rhodes' keen baton coralled the multiplicity of themes in the final movement without letting a single one escape. In the end, perhaps this amounted to a more fit salvo to the terrorists than Duparc's piece, the assertion that international thugs cannot hold back or even diminish the onslaught of such lean and muscular music.
BOSTON MODERN ORCHESTRA PROJECT: Perle, Ung, Crocket, Jacob, Yi
Conducted by Gil Rose
February 15, 2013

This Boston Modern Orchestra Project concert was another of Gil Rose's theme-based concerts with a catchy name. The pieces were Suite for Eight Violas (1975) by Gordon Jacob, Serenade No. 1 for Viola and Orchestra (1962) by George Perle, Singing Inside Aura (2013) by Chinary Ung, Viola Concerto (2012) by Donald Crockett, and, finally, Xian Shi (1983) by Chen Yi. The selections were disparate in style and affect; a listener certainly comes away with an appreciation for the range of effects from this instrument within modern music. The core of the concert was embodied in the pieces by Ung and Crockett. Finding the right array of pieces to showcase the viola and fill up the concert felt strained at times.
The first piece of the evening, Jacob's Suite for 8 Violas in 4 movements was a case in point. It starts with Dedication, a lush, romantic opening, with occasional flavor of Bach's Musical Offering and then parts that are reminiscent of Dvorak, occasionally Barber-like, occasionally neo-baroque.
The first movement was sometimes a little pitchy, and the same was true in the second movement, a Scherzo and Drone, which reminded me of Ravel or Vaughan Williams. A little modernity pokes its way in, but isn't at the heart of it. The Chorale was my favorite movement, a Kabalevsky-like movement, with sustained tones, elegiac with effective pauses for breath and nice chordal movement. The final Tarantella breaks out into a dance-like movement, but it is muddy without sufficient range. There's some nice contrapuntal filigree, but ultimately, it seems an unfocused movement, lacking in direction. It's not a piece I would imagine returning to, and it didn't feel like the orchestra would either. It seemed a warmup, and easily forgettable.
George Perle's Serenade is more successful. When we think of Mozart's serenades, we think of his lighter pieces, and while Perle's isn't a great piece, it's a nice experience. The Rondo is a modern piece, influenced by the Viennese-school, with atonal melodies, interesting counterpoint, a complex, rangy melody, an unexpectedly jazzy interlude with bass and drums. It has a contrastive slow section before its busy conclusion. The second movement is a slow ostinato. The recitative is an interesting movement, more linguistic, with multiple voices carried by the solo viola, which at times seemed to be talking to itself in the rhythms of speech. At times I found it hard to believe only one instrument was performing. The scherzo has a complex 7-beat rhythm with viola alternating with woodwinds in parallel thirds and sixths. The movement becomes more concerto-like bringing in all the performers. Finally, a coda returns us to the feeling of the start. The BMOP, under Rose's direction, extracted what there was to find.
Singing Inside Aura, by Chinary Ung, was really a fine departure from the expected. If you want your concert to be an experience, here's where the night's concert begins. This work by a Cambodian spectralist, features the singing of Chinary's wife, Susan, as a foil and accompaniment to the viola, sometimes doubling the melody, sometimes opposing it. This piece is a single 15-minute movement with a slow underlying pulse, a melody that floats up and down. Susan sings and plays the Cambodian melodies, dramatic, tense, building with bright sustained chords. There is time for long, slow breaths. Within the movement, the melody is often in unisons, initiated by the flutes, with spectral chords, sci-fi-like. There's always the slow pulse underpinning the glissandi. Sometimes you feel what seems to be the mood of Chinese opera. Later, the melody becomes almost a torch song. The drums insert themselves. There are bells. Then there's an ever-falling downward curve, always moving to a new chord, theremin-like, to a quiet denouement, with her own whistling. It's a really interesting piece, and Susan Ung carries it very well.
Crocket's Viola Concerto is another excellent piece, starting with shimmering, descending arpeggios, and points of brightness in the percussion. This opening Scherzo has descending percussive punctuation then rapid arpeggios and big chords. There is an interesting syncopated descending scale which leads to a quiet solo ending. The second movement, Suspended, generates the sound of thunder in the distance and languid, sustained viola, waiting, verdant. The distant thunder and sometimes Beethoven-like chords could remind you of the Pastorale, but the concerto never sounds derivative. Heavy and Energetic (and maybe a little ponderous) gives us an oompah feeling, and finally becomes melodic, but always with a rhythmic cadence below. There are rising triplet rhythms. This movement is restless, with emphatic syncopations in the low instruments and percussion. Finally, Fast and Furious channels Satie and Prokofiev. Crocket really likes syncopation, which carries this movement in many places. After a languid section, it builds to the end. .well, almost the end. (There are a couple of false endings.)
The final piece, Xian Shi by Chen Yi seemed more nineteenth-century in concept. Sometimes you hear echoes of Bartok or Prokofiev, but I had trouble understanding where this piece was headed. Many sections were interesting, with driving drums and quiet pizzicatos, strummed strings. There is a little code with Chinese-sounding melodic material. We hear scratchy slides upward and a vigorous viola punctuated by the orchestra.
The Ung and Crocket pieces carried the concert, but in some ways, I couldn't escape the feeling that BMOP wasn't fully engaged. Perhaps they felt as I did, that the musical choices were good and had many excellent bits, but ultimately didn't hang particularly well together. Occasionally, I think Rose missed some opportunities, and didn't build an emotional edifice out of the pieces. Note for note, the performance was excellent, but it was sometimes flat and a little mechanical. Perhaps it's because it's been a long winter, and we're all a little tired. Time for spring.